Plumbing Work Trucks for Sale in New Orleans, LA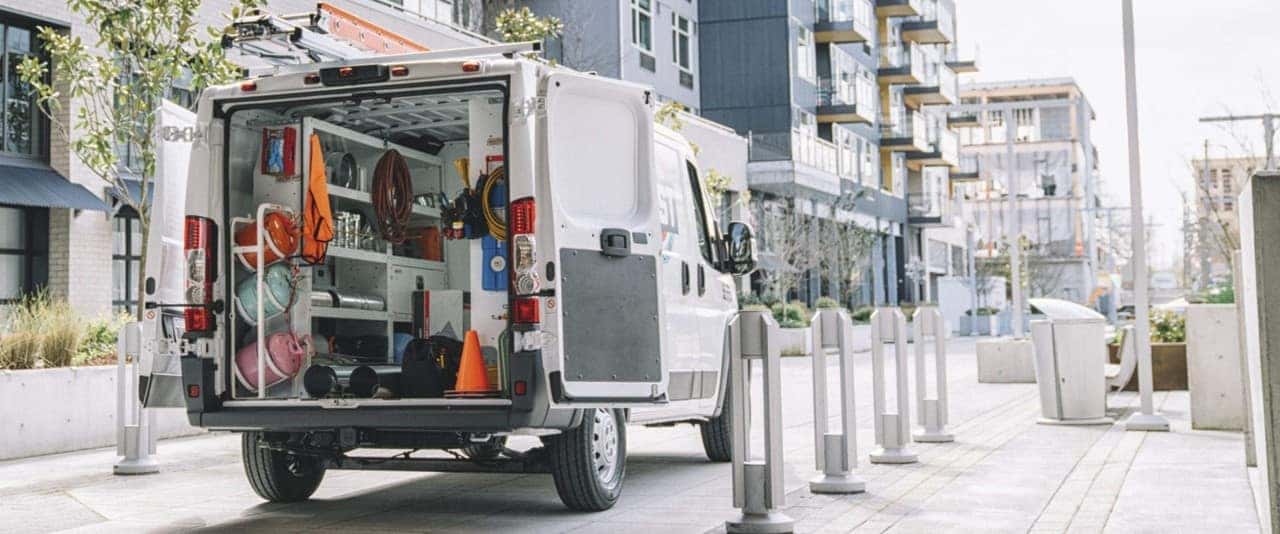 As the owner of a plumbing company, you know that having the right tools for the job is the only way to work efficiently, and one of the most crucial tools is your commercial truck. So, when it is time for you to expand your fleet or replace an older vehicle, the pros at Premier CDJRF of New Orleans are here to help you get the most for your money. We offer a wide selection of vehicles from the RAM truck series to the ever-popular Promaster line of vans. And each can be customized to meet the needs of your plumbing business.
RAM Series Truck Or Promaster Van?
The heavy-duty quality of the Ram 2500 and 3500 trucks make them perfect for contractor use. They easily handle the abuse that is just part of being a work truck, but if you need a more enclosed vehicle, the Promaster and the Promaster City are ready to step in and get the job done. Both provide the reliability you need for daily use. With an upfit, you can add plumbing specific storage space, locking storage for tools and parts, and even a workbench or some mobile office features. The pros at Premier CDJRF of New Orleans are experts at helping business owners select the right accessories and features to meet their business demands.
Game-Changing Upfits
Whether you are starting with a RAM Chassis Cab, 2500 or 3500 series truck, or one of the Promaster line of vans, many upfits will turn a regular vehicle into a custom work truck for your plumbing business. Storage cabinets, bins for tools and parts, and even pipe or large tool racks let you make the most of every inch of your work vehicle. These additions will provide a great return on investment. Each day your plumbers can be more productive and increase your profit margin with easy to find parts and tools. At the end of the day, clean up, restocking and preparations for the following day are fast and simple.
So Many Tech Options
Finally, you have many technology options as you build your company's perfect plumbing vehicle. Connectivity is always a must for navigation, access to customer records, and completing onsite paperwork to get your bill in the client's hands more quickly. A large touchscreen, integrated navigation, hands-free voice commands, and Wi-Fi are all features that will help each of your plumbing crews accomplish more each day to increase your company's revenue. Features like backup cameras, surround sensors, pedestrian sensors, and parking aids help eliminate accidents that cost you time and money. Finally, including a security system is the best way to protect tools, equipment, and inventory no matter where your truck is parked on a job site or overnight.
To get the most out of your plumbing company's commercial vehicle investment, visit the commercial vehicle experts at Premier CDJRF of New Orleans. Our expertise, great pricing, exceptional customer service, and state of the art service center are all features that set us apart from other truck sales lots in the New Orleans area.