The Perfect Vehicle for Your Dog at Premier CDJRF of New Orleans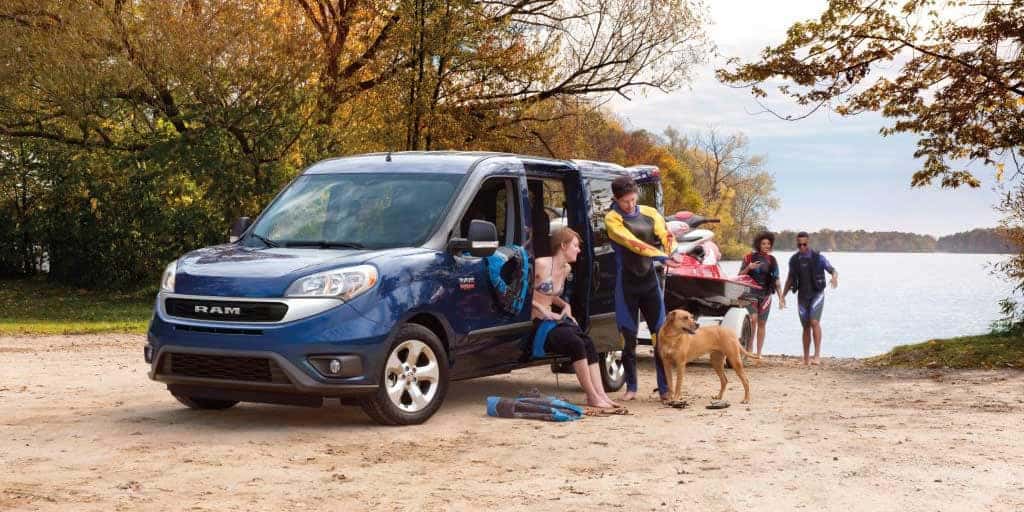 If there's one member of the family that gets absolutely spoiled, it's got to be your furry best friend. When you're looking for a vehicle that provides the most utility for all members of the family, pets included, you're going to want to take a look at some of the options below. If one of these models catches your eye and you find yourself around Kenner, New Orleans, or Metairie, you're going to want to stop by Premier CDJRF of New Orleans, where you can easily schedule a test drive.
Design and Shine
If you've got an eye for creativity and remodeling, you're going to want to check out the Ram ProMaster City Wagon, which gives you all kinds of space to work with in the back. You can add just about anything, as this is basically one tiny room in the back of your vehicle. If you're packing a lot of friends along for the ride, you may want to consider a few kennels, or if you're really trying to spoil your pup, you can even convert it into one big dog room. Regardless of what you choose, the sheer amount of options afforded to owners of the Ram ProMaster City Wagon makes it a great choice, especially if you're trying to go all-out.
Time for Adventure
If you want to go on an adventure, you're going to be behind the wheel of the Jeep Wrangler. This model was made to be rugged and tough, so you won't have to worry about your dog scraping up the floors or damaging the seats. It was also designed to go off-roading, so nothing is off-limits when it comes to planning your next trip. This is great if you're a big fan of nature, and with your dog along for the ride, you can take them on some walks they'll never forget. With the new PHEV variant of the Wrangler, you can go further than ever before as you'll be able to rely on both electricity and gas to power your model. This lets you fill up at any charge station or gas pump, and seamlessly switch between the two so that you're never too far away from your next fill-up. With the ability to travel the country with your furry friend, the Jeep Wrangler has a lot to offer.
For the Family
If you're looking to fit the whole family, you're going to want the Chrysler Pacifica. This model comes with seven seats and plenty of room in the back for a dog of almost any size. If the front seat is reserved, you can easily throw a kennel in the backseat and bring your dog along for the ride. If you're still pressed for room, simply fold down your rear seats and you've got almost double the space. This model also comes packed with safety features that are designed to keep you secure on the road, so you can rest easy knowing that your car is constantly looking out for both you and your pet.
Are you looking to finance your next dog-friendly model? Come visit Premier CDJRF of New Orleans or apply online for the best financing.