New Chrysler Models
Driving tends to be a chore, but when you're behind the wheel of a Chrysler model, you're sure to enjoy every moment. Driving a model like the Chrysler 300 is truly a pleasure thanks to its responsive handling and snappy acceleration. You'll also have a wide list of features that can make your daily drive simple and fun. When you want to view these models in person near New Orleans, Houma, or Baton Rouge, you're going to want to head over to Premier CDJRF of New Orleans.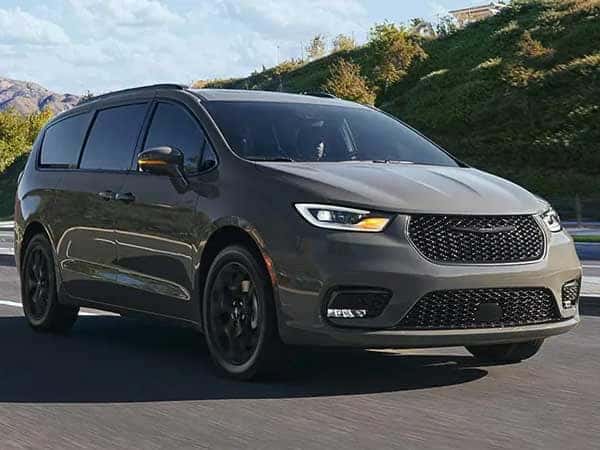 2022 Pacifica
The Pacifica is one of the most popular minivans for a reason, as it offers a great amount of capability while also offering a comfortable interior. You can opt for the available All-Wheel Drive system with this model, which will allow you to seamlessly adapt to the road, as it can automatically determine which wheels need extra power. You'll also have an available maximum towing capacity of 3,600 pounds, so nothing is out of reach with this model. While it's a true powerhouse, you'll also find plenty of safety features that are designed to keep both you and your family safe. Standard features include Full-Speed Forward Collision Warning with Active Braking, Adaptive Cruise Control, Pedestrian Automatic Braking, and more. When you're looking for a vehicle that's truly safe, the Pacifica has your back. You're also sure to enjoy the assortment of options for your interior, which you'll be able to customize to your liking.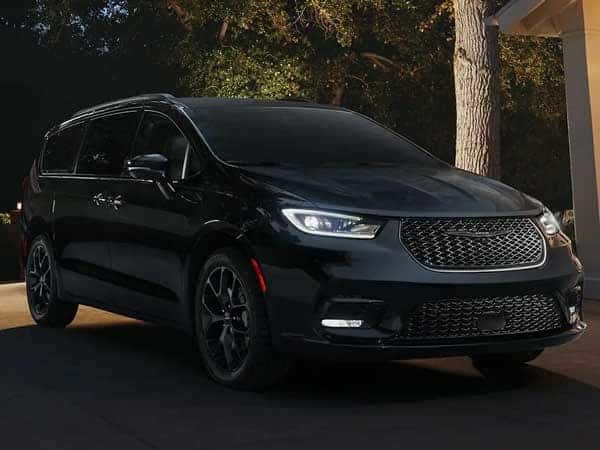 2022 Pacifica Hybrid
The Pacifica Hybrid offers incredible efficiency that you'll struggle to find with other minivans. What makes this vehicle special is its Plug-in Hybrid Electric Vehicle (PHEV) capability and the fact that you'll be able to seamlessly switch between using either gas or electricity as a fuel source. This allows you to optimize performance, as if you're just going on a short errand, you can power it entirely through electricity alone. This model offers 32 miles of pure electric range and has a total driving range of a whopping 520 miles. With all the space of a minivan and a range that outpaces most other cars, it's the perfect vehicle for long trips. When you want to relax, you'll be able to load up the back and take a breather as the road takes you to your next destination. When you don't have to worry about constantly filling up your model, life is easy.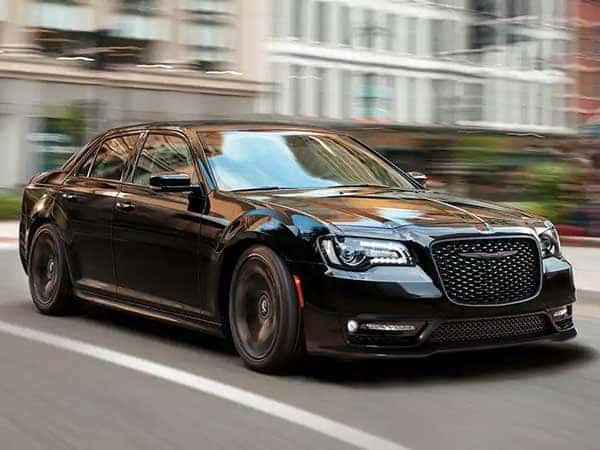 2022 300
While plenty of cars can trudge along and get you to your destination, not every model offers the exhilarating speed and performance that you'll find with the Chrysler 300. When you opt for the available 5.7 HEMI V8, you'll be able to go all the way from zero to sixty in under six seconds. You can expect 363 horsepower with this engine so that you have the strength you need to hit high speeds. You can even opt for the available All-Wheel Drive, which gives you enhanced handling on the road, and makes it easy to take tight corners. When performance matters to you, you're going to want to count on the sleek build of the 300, as this model will have you glued to your seat.